A smarter way to connect with consumers
Stop toggling between emails, social media, and messaging apps. Manage every conversation from all your communication channels in one easy-to-use platform on desktop and mobile.
Learn more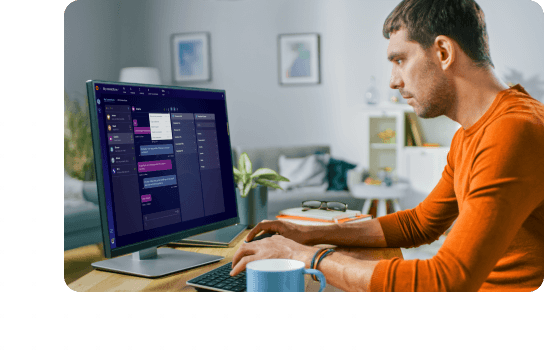 Scale messaging interactions with Conversational AI
Automate consumer interactions on the most popular messaging channels without hiring additional employees. We will help you understand the most popular consumer intents and how well you're fulfilling them, so you can build AI-powered chatbots that work together with your human experts to generate leads, drive sales, and build loyalty.
Learn more
Solutions for every side of your business