Conversational Sales boosts top-line revenue by up to 30%
Increase sales conversions, average order value, and velocity with Conversational AI and messaging.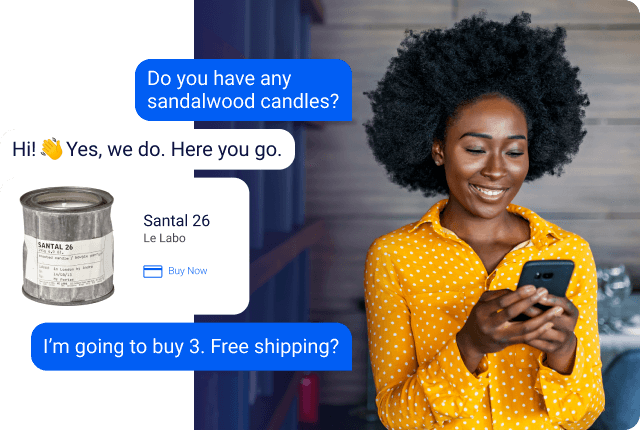 Sell directly in a conversation
Make it easy for consumers to find the products they need, get answers to questions, and make payments in the world's most popular messaging channels.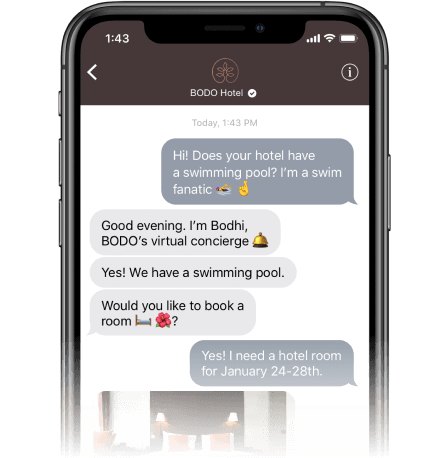 Expedite your sales cycle
Engage potential buyers when their interest is piqued. No form fills, no phone tag — just qualified sales conversations in real time.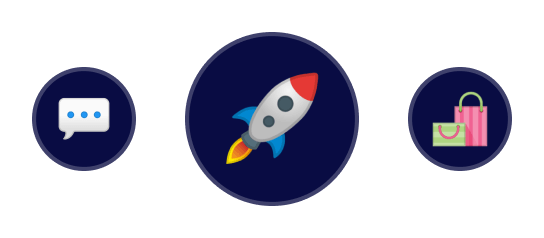 Reduce website cart abandonment rates
Answer consumer questions in real time when buying interest is piqued and incentivize the sale by offering promotions to get them one step closer to transacting.
Scale messaging interactions with Conversational AI
Automate consumer interactions on the most popular messaging channels without hiring an army of agents. We will help you understand the most popular consumer intents and how well you're fulfilling them, so you can build AI-powered chatbots that work together with your human experts to generate leads, drive sales, and build loyalty.
Learn more
Conversational solutions for your industry