Quadruple your conversions with Proactive Messaging
Conversationalize your funnel to fuel a greater return on your marketing investment with Proactive Messaging, Conversational Ads, and beyond.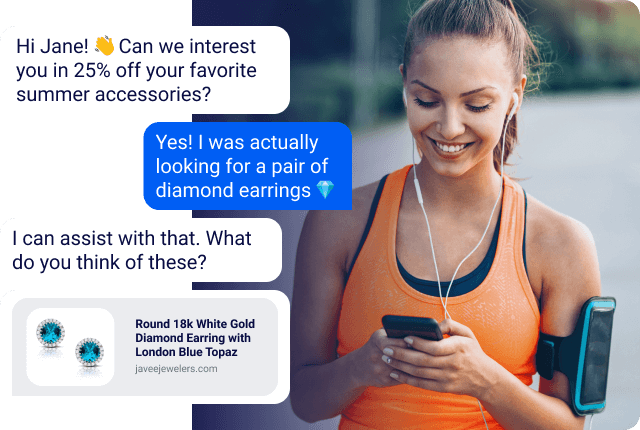 Use Proactive Messaging to target prospects and re-engage existing customers
Use our text message marketing platform to send promotions, offers, and campaigns in messaging channels where open rates are 95% and response rates are 32%, far greater than email.
Learn more
Turn website visitors into conversations that convert
Businesses Are Built on Conversations.™ Get started by proactively engaging web visitors in a real-time conversation when their interest is piqued, driving an immediate lead, meeting, or even a sale.
Learn more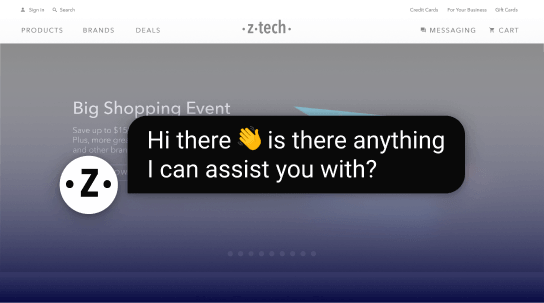 Create Conversational Ads, bypass the landing page
Direct ad spend to drive prospects to conversations instead of low-converting landing pages. Make it easy for them to get answers to questions and make purchases in the messaging channels they use every day.
Watch the webinar
Increase the return on your marketing investment
Get a higher level of engagement and quality with the content you're spending hours to develop and the countless dollars you're dedicating to ad spend, resulting in more bang for your buck and lower cost per acquisition.
Conversational solutions for your industry