Powering the intent-driven enterprise
Enterprises need to quickly solve consumer inquiries at scale and rapidly adjust to changing market dynamics every day. LivePerson's Conversational AI and messaging solutions have made over a billion brand-to-consumer conversations possible.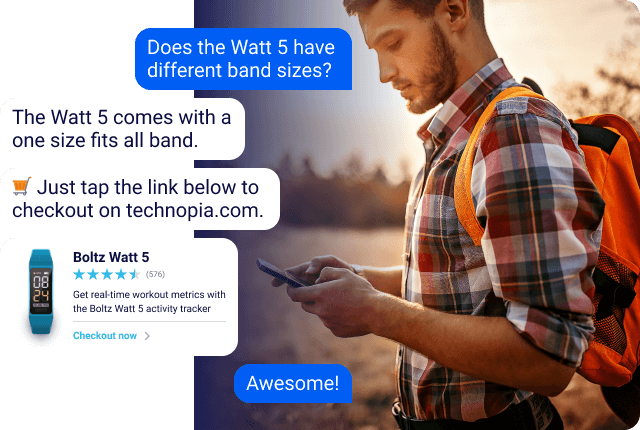 Automate consumer inquiries with personalized, high-impact conversational experiences
Real-time intent detection can be used to route, manage, and optimize messaging interactions. Human agents and bots then work together to deliver great customer experiences in conversational marketing, sales, and care at scale.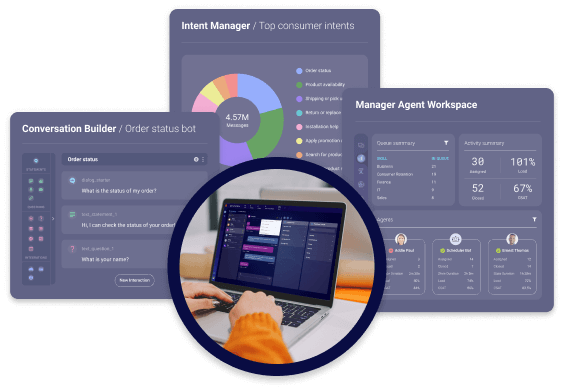 The most impactful KPIs are conversational
Benchmark and monitor marketing, sales, and customer care KPIs in real time. Optimize your operations and gauge the impact of your Conversational Cloud investment.
Learn more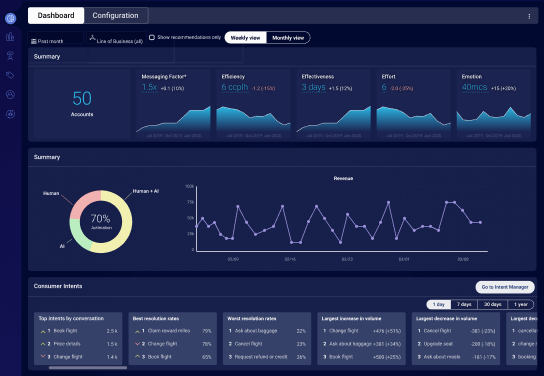 LivePerson experts guide every step of your transformation
Enterprise Technology Solutions
Professional services for deployment and implementation.
Customer Success
Optimization services to improve performance over time.
Expert Support
Self-service and dedicated options for technical support.
Enterprise-grade security, reliability, and compliance
LivePerson applications, infrastructure, policies, and procedures are trusted by the largest companies in highly regulated industries around the globe.
Learn more
Join a community of innovators and conversational pioneers
LivePerson's Executive Community connects leaders in marketing, digital, operations, and IT to discuss and share best practices in driving transformation with AI-powered conversational solutions.
Join the community