Report
QR codes are having their moment
Explore 5 use cases where QR codes can complement your offline-to-online strategy.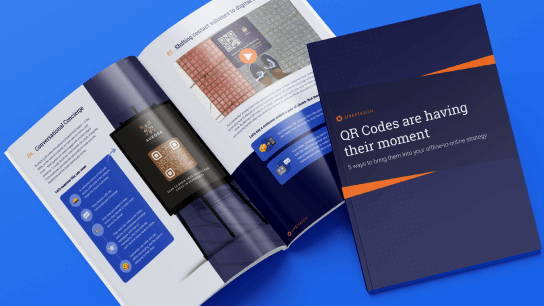 The pandemic demanded we shift to a contactless world, increasing the need for offline-to-online experiences across almost every industry. And that has put QR codes back in the spotlight.
With native abilities built into both Apple and Android devices, QR codes allow consumers to quickly and easily find the information they need without sacrificing safety and security. Brands can use them to manage everything from curbside pickup and in-store assistance to conversational ordering and concierge experiences with automation, while maintaining a hyper-personalized experience to keep customers loyal. Download for more details on how QR codes can fit into your strategy.