Expert guide
Expert guide on AI-powered commerce for WhatsApp Business
Create hyper-personalized experiences at scale to nurture and grow customer relationships. Text message marketing, in-message payments, and rich media can increase revenue by up to 50%.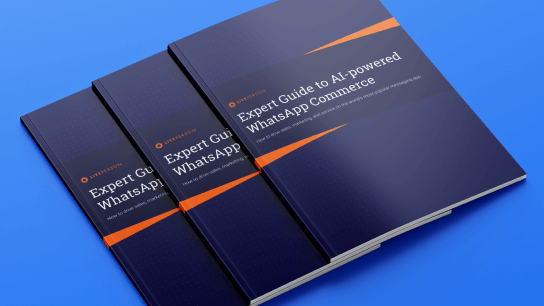 With 100B messages sent daily by its 2B user global customer base, it's clear that WhatsApp is a strong channel for brands looking to connect with consumers in their channel of choice. In fact, WhatsApp Business has over 5MM brands using it today. With new features to support commerce rolling out on regional and global scales, WhatsApp is full of promise for digital marketing, sales, and care initiatives — an increasingly important element for brands as the pandemic has accelerated both adoption of and demand for digital experiences.
By leveraging WhatsApp with LivePerson's Conversational AI, brands can create hyper-personalized experiences, at scale, to nurture and grow B2C relationships, increase agent efficiency 2x, and increase revenue by 1.5x. Download our expert guide to learn more about what WhatsApp and LivePerson can do for your business.