Future-proof your brand with WhatsApp Business and Conversational AI
Shift 50% of calls to messaging conversations, double agent efficiency, and increase conversions up to 2.5x. Download the guide to get started.
Get the results that matter for your business
Shift 50% of your call volume to WhatsApp
8 out of 10 people prefer messaging to phone calls. Give them the option to "press 1 to start a WhatsApp conversation" on the spot.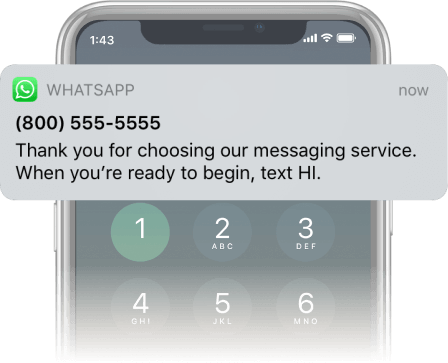 Target prospects and re-engage customers
Use WhatsApp to send promotions, offers, and campaigns at scale where open rates are 95% and response rates are 32%, far greater than email.
Enable WhatsApp on your digital properties
Placing a WhatsApp button on product, service, and shopping cart related webpages makes it easy for consumers to ask questions in their preferred messaging channel before they buy — and helps build an opt-in subscriber base for future outbound campaigns.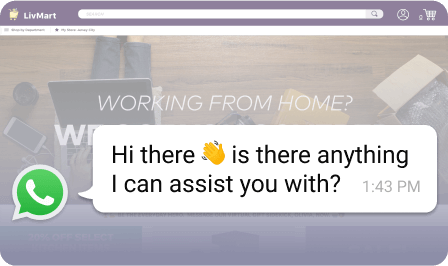 Reimagine your digital strategy with Conversational Ads
Direct ad spend toward driving consumers to WhatsApp instead of low-converting landing pages. Make it easy for them to get answers to questions and make purchases in the channel they already use every day.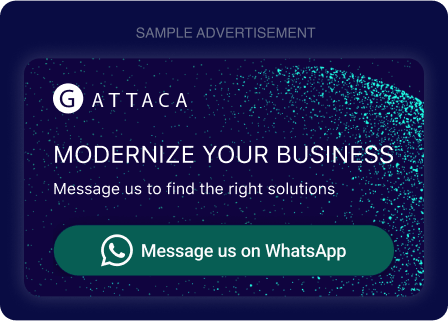 Unlock the full potential of WhatsApp Business with Conversational AI