Connect and converse at your consumer's convenience
Engage with consumers directly in their preferred communication channels.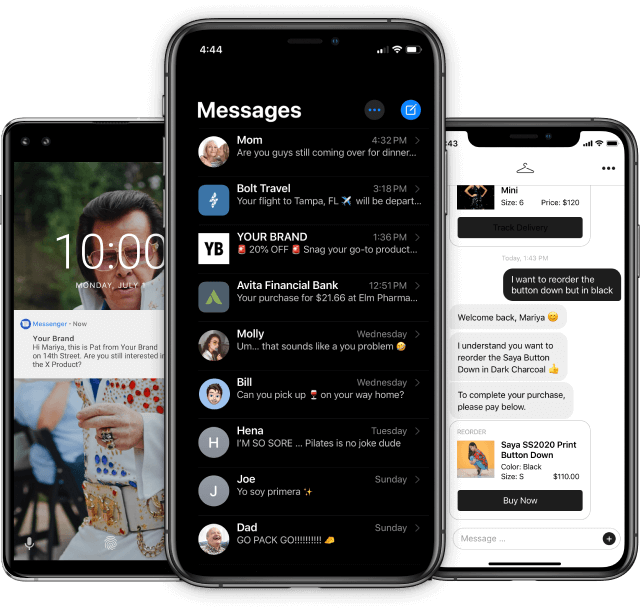 Everyone has a favorite messaging channel
Don't wait for consumers to engage, be proactive
Use our two-way text message marketing tool to send promotions, offers, campaigns, and even care alerts in messaging channels where open and response rates skyrocket above email and phone calls.
Learn more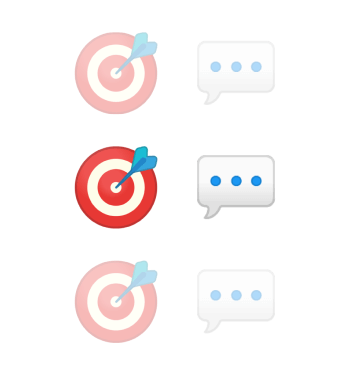 Convert inbound calls to messaging conversations
Instead of missing calls or making consumers wait on hold, give them the option to "press 1 to start messaging us." 8 out of 10 people prefer messaging to phone calls — cut your expensive call volume in half in 100 days.
Learn more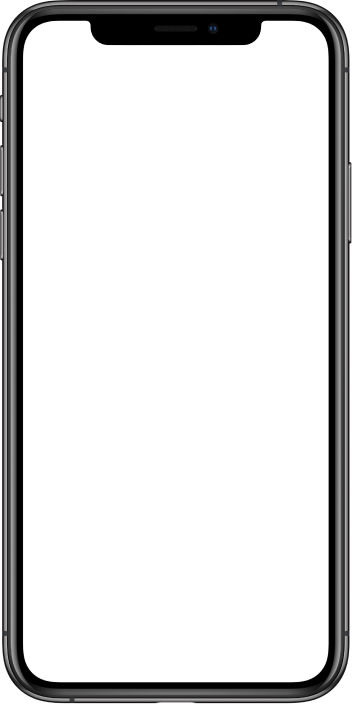 Scale messaging interactions with Conversational AI
Automate consumer interactions on the most popular messaging channels without hiring an army of agents. We will help you understand the most popular consumer intents and how well you're fulfilling them, so you can build AI-powered chatbots that work together with your human experts to generate leads, drive sales, and build loyalty.
Learn more